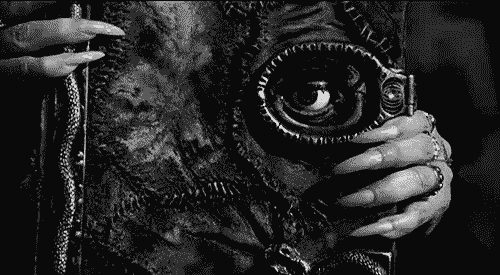 True horror lovers do not simply watch T.V. They live, breathe, eat, sleep and read horror! We've put together the top five scariest books of all time for you to get your adrenaline rush right before bed! Some of these books are classics others you may not have heard of. The one thing they all have in common? They are absolutely terrifying!
Don't let the film adaptation trick you into thinking that the original novel is something to take lightly. This book explores an evil mirror world that tries to entrap a small girl. This is a quick read and will help get all Halloween lovers in the mood for some scares! We suggest parents read this first before giving it to their kids!
One of the most popular Horror shows ever was created using this novel as its source material. The scariest part about that is the show, Haunting of Hill House, has nothing on Jackson's novel.
Stephen King is the king of horror. Nearly all of his novels have had film adaptations including one of his most terrifying novels (which has had two adaptations!) IT. Pennywise the killer clown haunts a group of kids and then adults who call themselves the loser's club. If you haven't read this novel and you love horror, this is a must read! If you have already, the new movie being out makes it a great time to re-read it!
Ray Bradbury was a Sci-Fi king. Turns out he was also a true horror writer! This novel tells the tale of two young boys who meet Mr. Dark—a mysterious man who can grant wishes. You can see where this is heading, right! This is a great, brief read that is easily accessible and totally terrifying!
Stephen King said this book was "One of the greatest horror novels of the 20th century." Do we need to say anything else? This novel involves mind-vampires, human manipulation, and some extremely disturbing imagery. Did we mention Stephen King said it one of his favorites?